Shah Sheikh Led a Session on Automating Cybersecurity Compliance with Complyan at GITEX Global 2023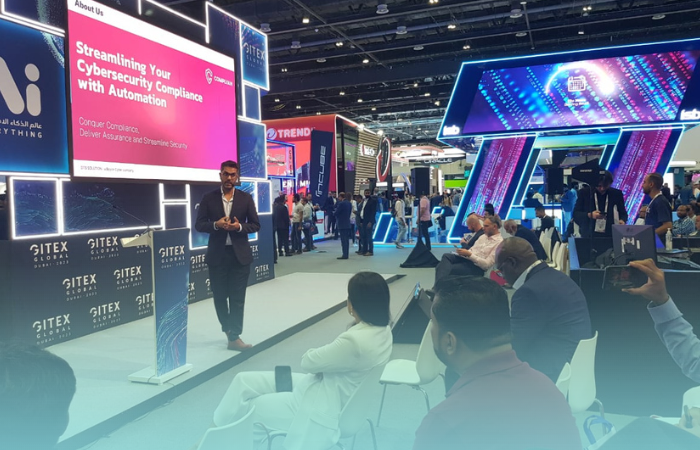 Shah Sheikh, our co-founder, took center stage at GITEX Global 2023, leading an engaging session on "Automating Cybersecurity Compliance with Complyan." This pivotal presentation highlighted a paradigm shift in the world of cybersecurity compliance and introduced attendees to the innovative solutions provided by Complyan.
Challenges Organizations Face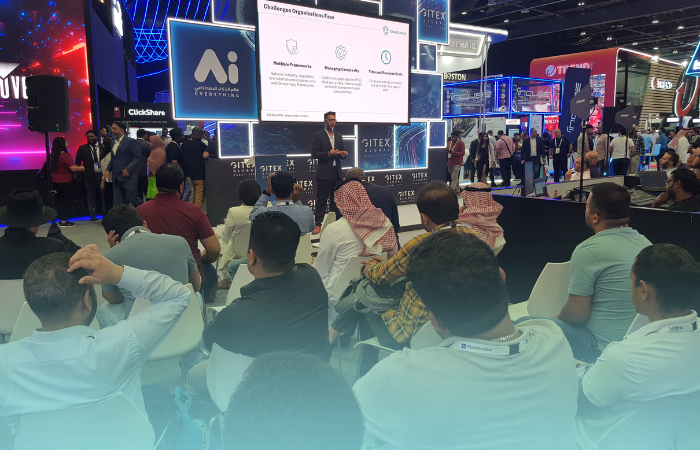 In the ever-evolving landscape of cybersecurity compliance, organizations face a multitude of challenges, including:
Multiple Frameworks: National, industry, regulatory, and international cybersecurity and data privacy frameworks, each with its unique requirements.
Managing Complexity: Addressing cyber risks, identifying gaps against ITGC (IT General Controls), managing third-party risks, conducting internal audits, technical assessments, and vulnerability assessments.
Time and Resource Drain: Excessive manual processes, time-consuming activities, and a shortage of staff to manage these tasks effectively.
Automating Compliance and Streamlining Security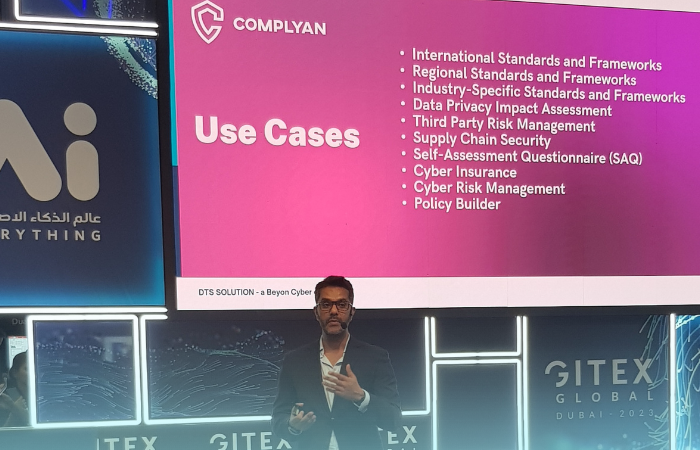 Shah Sheikh's presentation addressed these challenges by emphasizing:
Regulatory and Industry Standards: He highlighted how regulatory and industry standards are driving cybersecurity maturity, making it vital for organizations to adapt and streamline their compliance processes.
Simplification through Automation: Shah Sheikh discussed how a proactive approach to compliance, combined with automation and an integrated approach, can simplify compliance processes, moving away from traditional checkbox mentality.
Complyan's SaaS GRC Platform: Shah introduced Complyan as a cutting-edge SaaS GRC platform that serves multiple use cases, including cybersecurity, data protection, risk management, third-party risk management (TPRM), and group-level compliance.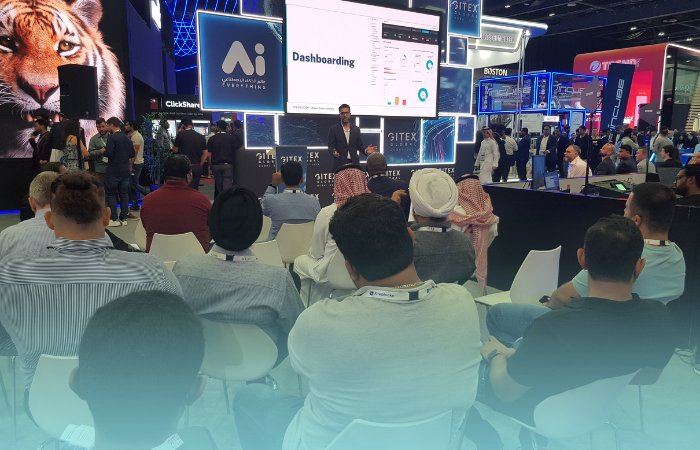 Complyan is on a mission to revolutionize the compliance landscape, making it effortless for businesses to achieve and sustain adherence across a diverse array of cybersecurity frameworks. Say goodbye to the days of manual screenshots, spreadsheet overload, and endless auditor communication.
Complyan seamlessly consolidates compliance data into a unified dashboard, offering unparalleled transparency into your compliance journey. It empowers organizations to take command of their security protocols, transitioning from chaos to compliance.
Shah Sheikh's presentation at GITEX 2023 drew a packed audience, eager to discover how Complyan is spearheading the transformation of cybersecurity compliance. As the threat landscape evolves, the session underscores the necessity of embracing automation. Beyond compliance, he showcased how Complyan empowers organizations to enhance their security posture, mitigate risks, and streamline operations.
If you missed this session or wish to revisit the insights, stay connected with us. We will be sharing more information, resources, and updates on how Complyan is accelerating organizations on their cybersecurity compliance journey.
---