Achieving Stronger Cybersecurity Posture with Complyan and FFIEC Cybersecurity Assessment Tool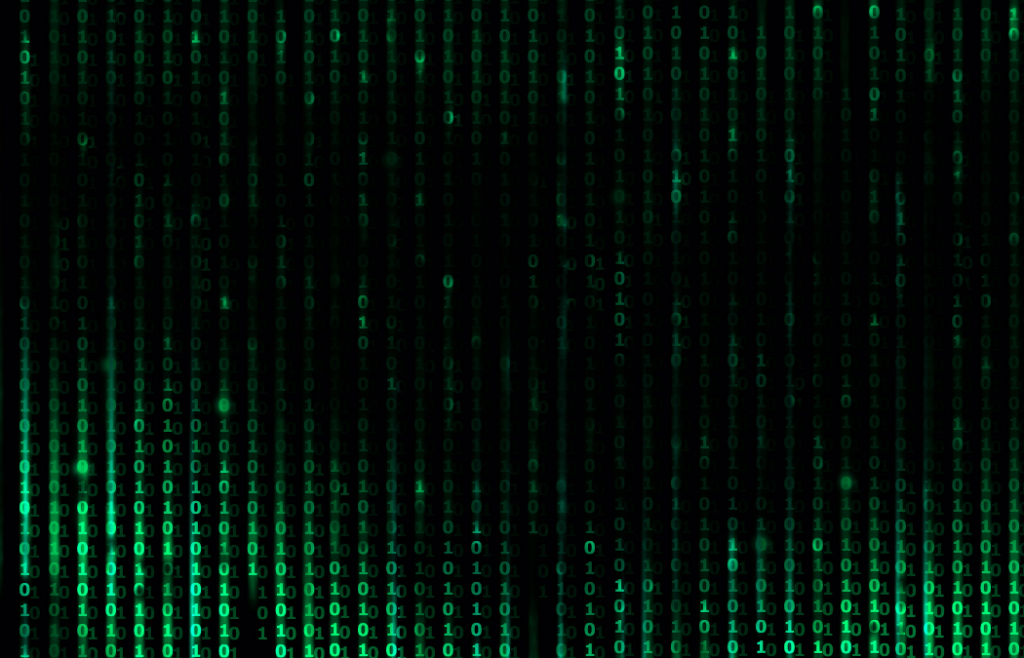 To increase efficiency, provide better customer service, and lower operating costs, financial institutions strongly emphasize the use of digital services, data analytics, cloud-based solutions, and other technology offerings. However, this increasing use of technology to enhance service delivery to customers has led to an increase in cybersecurity threats. In collaboration with leading financial services companies, the Federal Financial Institution Examination Council (FFIEC) has developed the Financial Services Cybersecurity Assessment Tool (CAT) to assist financial institutions in managing cybersecurity risks related to these technologies while also adhering to established cybersecurity guidelines.
Complyan and FFIEC CAT share similarities, as both are SaaS solutions aimed at improving cybersecurity through assessment and improvement tools. Utilizing both tools in tandem offers a robust set of resources for managing an organization's cybersecurity efforts from start to finish. This blog explores how both of these tools can be used together.
Understanding FFIEC Cybersecurity Assessment Tool (CAT)
The FFIEC cybersecurity assessment tool stands out because of its close collaboration with the country's leading financial institutions. The tool is designed for financial institutions to assess and manage cybersecurity risks associated with their technology usage, and it comes at no cost. It measures risks across several categories, such as contact points, delivery channels, connection types, external threats, and company-wide culture. By leveraging this tool, stakeholders can assess their cybersecurity maturity level and take the necessary measures to safeguard their digital assets.
The FFIEC cybersecurity assessment tool defines the maturity of a financial institution's cybersecurity practices as a baseline, evolving, intermediate, advanced, or innovative level. For an organization to qualify for any of these maturity levels, the tool evaluates its cybersecurity practices across the following five domains:
Cyber Risk Management and Oversight: The risk management domain of FFIEC examines the involvement of the institution's management and influential stakeholders in establishing a comprehensive organization-wide cybersecurity culture. This domain is important because it will determine the cybersecurity program's robustness and efficiency—which depends on organizational structure and strategy and requires deliberate budgeting.
Threat Intelligence and Collaboration: This domain assesses the availability of in-depth information about the cyber threats the institution is vulnerable to. A good cybersecurity program provisions for systems monitoring, logging, and analyzing, allowing the institution to detect cyber threats on time.
Cybersecurity Controls: In this domain, the FFIEC cybersecurity assessment tool evaluates the security controls that the organization has in place in the detective, preventative, and corrective areas of their cybersecurity program.
External Dependency Management: It is not uncommon that an institution's cyber environment is dependent on several third-party tools, software, and integrations. The domain assesses an institution's security measures to safeguard itself from cyberattacks related to its affiliations.
Cyber Incident Management Resilience: Regardless of how mature and sophisticated an institution's cybersecurity measures are, the risk of a cyberattack remains; therefore, an institution must prepare for it. This domain evaluates financial institutions' incident management and threat response practices.
FFIEC CAT and Complyan: How They Work Together
The FFIEC Cybersecurity Assessment Tool (CAT) and Complyan are effective tools that can help businesses achieve their cybersecurity objectives. Complyan is a comprehensive cybersecurity compliance management platform that provides organizations with the tools they need to assess, manage, and report on their cybersecurity posture. It enables organizations to streamline their compliance efforts, reduce risk, and improve their overall cybersecurity posture. Likewise, the FFIEC Cybersecurity Assessment Tool (CAT) aids financial institutions in identifying the cyber risks they are exposed to and determining their cybersecurity preparedness. It allows for an easy assessment of cybersecurity risk and helps determine whether an organization's cybersecurity efforts are aligned with their business strategy.
When used together, Complyan and the FFIEC CAT can provide organizations with a comprehensive approach to managing their cybersecurity risk. Complyan can help organizations identify and manage their cybersecurity risks, while the CAT can help organizations assess their cybersecurity preparedness and determine whether their cybersecurity program is aligned with their cybersecurity compliance goals.
Benefits of Using Complyan and FFIEC CAT Together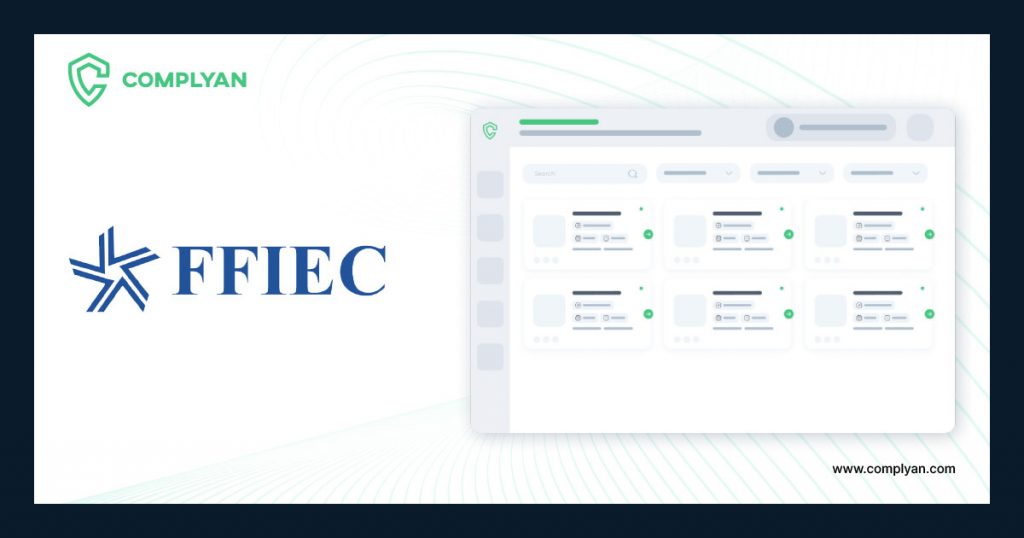 Using Complyan and the FFIEC Cybersecurity Assessment Tool (CAT) together offers several benefits for financial institutions. Some of these benefits include:
Comprehensive risk assessment: Using Complyan and the FFIEC CAT together, financial institutions can conduct a more comprehensive risk assessment. The FFIEC CAT provides a standardized methodology for assessing an institution's cybersecurity risk, while Complyan provides a platform for managing and monitoring the institution's cybersecurity program.
Improved compliance: The combination of Complyan and the FFIEC CAT can help financial institutions improve their compliance with regulatory requirements. Complyan helps financial institutions track and manage their compliance efforts, while the FFIEC CAT provides a framework for assessing compliance with cybersecurity regulations.
Enhanced cybersecurity program: The FFIEC CAT helps financial institutions identify gaps in their cybersecurity program, while Complyan provides a platform for addressing these gaps and improving the overall cybersecurity program. Financial institutions can use these two tools together to enhance their cybersecurity program and better protect their assets and customers.
Improved reporting: Complyan and the FFIEC CAT both provide reporting capabilities that can help financial institutions better understand their cybersecurity posture and communicate this information to internal and external stakeholders. By using these tools together, financial institutions can generate more comprehensive and accurate reports on their cybersecurity program.
Visualization of cybersecurity efforts: FFIEC emphasizes the need to carry all relevant stakeholders along in the cybersecurity efforts. However, this cannot be easily achieved without a simplified way to explain technical information to non-technical stakeholders. Complyan solves this by providing an intuitive graphical interface that can visualize the outcome of security assessments and other regulatory compliance efforts, allowing stakeholders better understand what's at stake and how best they can help.
Time and cost savings: Complyan and the FFIEC CAT can help financial institutions save time and money by streamlining the risk assessment and compliance process. These tools can automate many of the tasks associated with risk assessment and compliance, allowing financial institutions to focus their resources on addressing identified risks and improving their cybersecurity program.
To learn more about how Complyan can assist you in creating a better, more robust cybersecurity posture, contact us immediately.
---